Imagine if you could take your gaming PC with you in a convenient backpack? That's essentially what the Zotac VR GO offers. Connect it to an Oculus Rift or HTC Vive VR headset, and the Zotac VR GO backpack transforms from a passing novelty into something more unique in the world of gaming that delivers an unrivalled, untethered virtual reality gaming experience. A sign of things to come…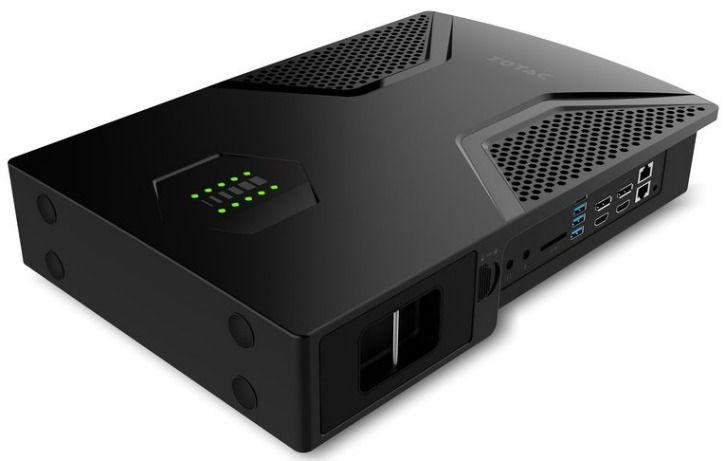 Sleek, slim design does the job for Zotac
The Zotac VR GO is every bit a traditional desktop PC that you're used to seeing at office desks — except it comes with one major design difference. Instead of sitting inside a large box with a bunch of wires sticking out, the Zotac VR GO gaming PC is enclosed within a custom designed shell which is primarily meant to be worn over your shoulders like a backpack and carried around without being connected to any wall power outlet. What's more, the device's 4.95 kilo shell packs in quite a performance punch, offering gamers a virtual reality gaming experience unlike any other that.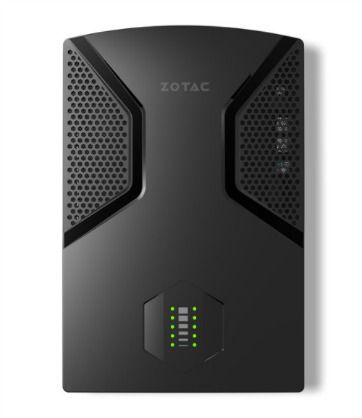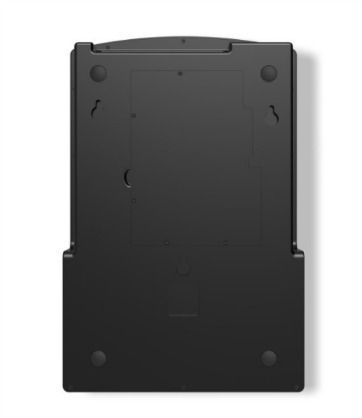 If you compare the Zotac VR GO to a laptop in terms of mobility, yes the Zotac VR backpack is heavier than most normal laptops sold in the market. But its over-the-shoulder straps helps evenly distribute the Zotac VR GO's weight evenly over your back and shoulders, as a result the contraption doesn't feel heavy at all.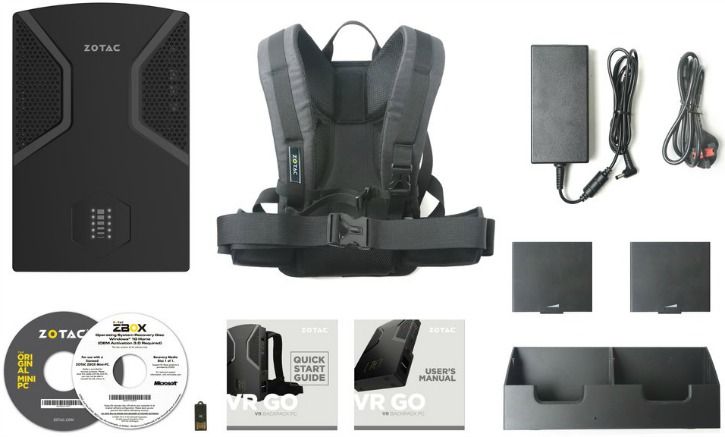 The Zotac VR GO backpack comes with a whole host of accessories in the box, but what you essentially need is the backpack shell (which houses the gaming PC), shoulder straps and batteries. The backpack VR gaming PC is powered by two 6600mAh batteries, and the shoulder straps insert into the inside panel of the backpack much like you'd want a TV or monitor onto a VESA stand with a locking mechanism to ensure the Zotac backpack PC doesn't slip and fall down while it's tethered to the shoulder straps, which I must say does a very good job of holding the whole thing up securely, allowing you to confidently move around in a small, confined space like your living room — no problems whatsoever. The design of the Zotac VR GO seems a little more refined in comparison to the MSI VR One, for instance.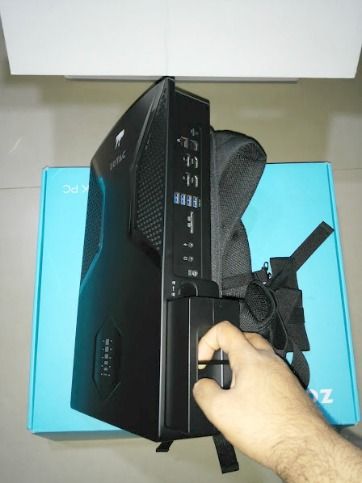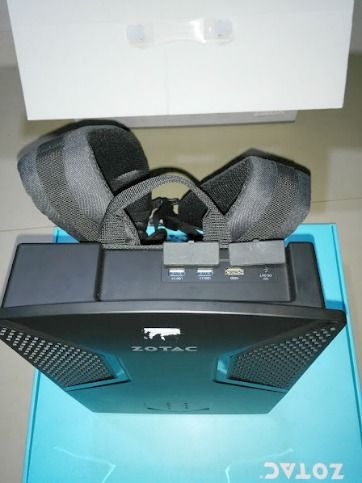 Built for gaming
The Zotac VR GO comes with specifications that should be expected from a mid-to-high range gaming PC. It is powered by a 2.8GHz quad-core Intel Core i7-6700T processor, 16GB of DDR4 RAM, 240GB PCIe SSD, and NVIDIA GeForce GTX 1070 graphics with 8GB of GDDR5 VRAM. This ensures the Zotac VR GO Backpack not only conquers modern games from medium to high settings, but also annihilate VR games and demos without any drop in video frames at high-processing load.
Zotac uses a "proprietary low-profile air cooling system" on the VR GO backpack PC to ensure it stays relatively cool — the wide front grilled intakes outside air and a vent on the left ejects hot air from the Zotac VR GO. There are connectors on the top and left of the Zotac VR GO backpack, allowing you to plug in external monitors, USB sticks and hard drives, and other peripherals on the Windows 10 system.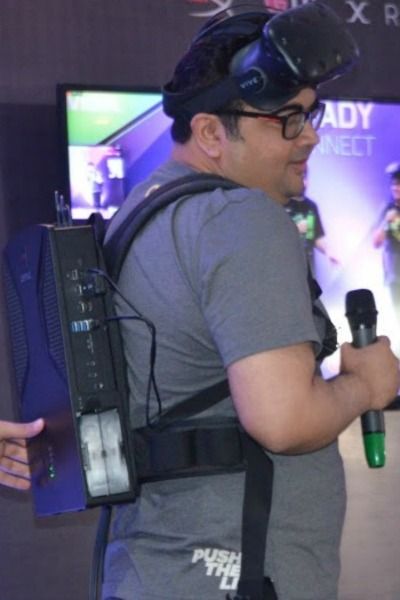 [Source:-India times]