The Redmi Note 5 leaked a month ago and later we found out that there will be a more affordable Note 5A variant (the regular 5 will reportedly start at CNY 1,200 / $175 / €155). Additional details have emerged and the 5A isn't quite what we expected.
Dropping down from the Snapdragon 630/660, the more affordable model will use Snapdragon 425 instead (an old, 28nm chip). And it will have a smaller battery, 3,080mAh vs. 3,790mAh on the non-A model. In short, expect less performance and a shorter battery life.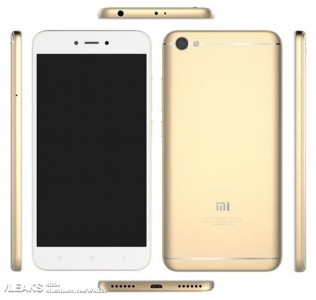 Xiaomi Redmi Note 5A
The Xiaomi Redmi Note 5A will run Android 7.1 Nougat (with MIUI) and have a 5.5" screen. However, it seems that it's a 720p screen and there will be less memory — 2GB RAM and 16GB storage.
The camera department will be downsized as well. We're looking at 13MP on the back and 5MP on the front. All that will cost CNY 1,000, does it sound like it's worth it versus the
[Source"cnbc"]