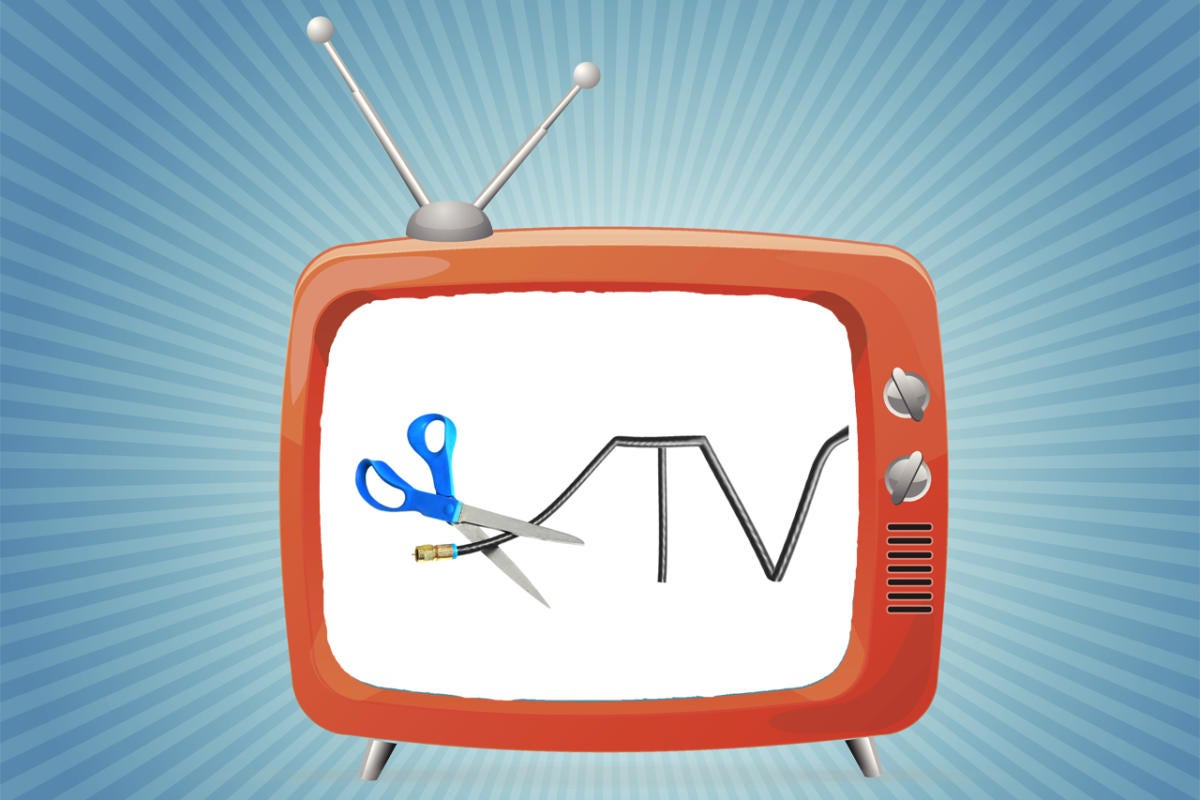 Although I try my best to provide all the knowledge you need to cut cable TV through this column, words and charts alone aren't always enough. With so many streaming TV bundles and standalone services to pick from, you might need some more powerful software to sift through all the options.
For that, you can turn to streaming TV guide services like Untangle.TV, JustWatch, and Yidio. These apps and sites help you pick the best streaming services based on the shows and channels you care about.
You'll still need more research to learn about the finer points of streaming bundles, such as video quality, DVR details, and overall user friendliness. And each of these streaming guides have some blind spots. But if want to become a cord cutter and are lost on where to start, these tools will point you in the right direction.
Here's a roundup:
Untangle.TV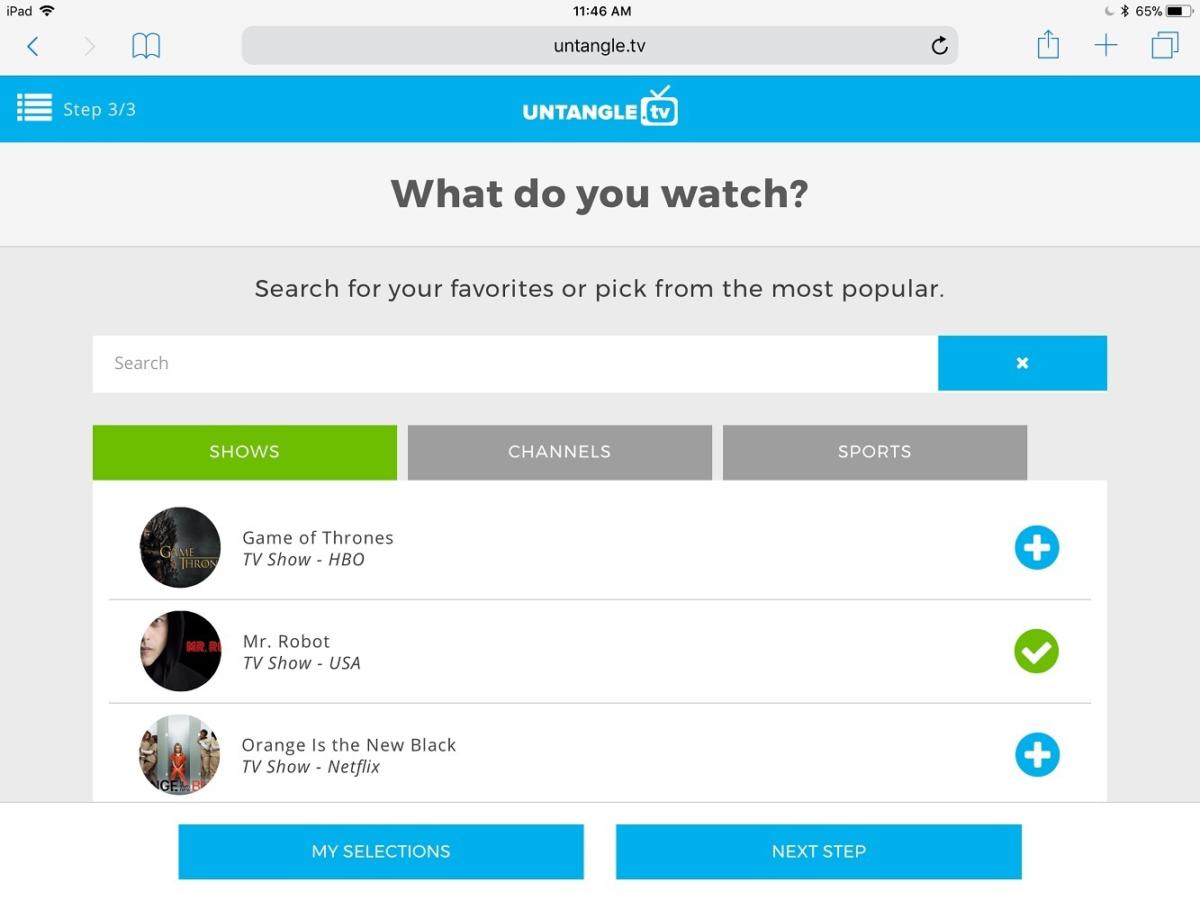 In a sly attempt to sell more of its over-the-air antennas, Mohu set up a free website for creating your own cord-cutting plan. First, you specify your zip code, your current TV bill, and any devices or streaming services you already own. Then, you answer a few basic questions about your degree of tech savvy and the features you desire. Finally, you list all your favorite channels, TV shows, and sports programs. Untangle.TV spits back a plan that it thinks will fit the bill.
It all works pretty well on a high level, but its sports selector doesn't let you choose favorite teams, and in one test scenario it didn't recommend the cheapest option for me. (The site said PlayStation Vue Ultra was the best option for Food Network, FX, HBO, and Planet Earth, when DirecTV Now would have been $15-per-month cheaper.) The site is overly prescriptive with its recommendations. It doesn't suggest alternative picks for streaming services or hardware, and of course, it suggests buying a Mohu antenna rather than cheaper alternatives.
Check out Untangle.tv here.
Suppose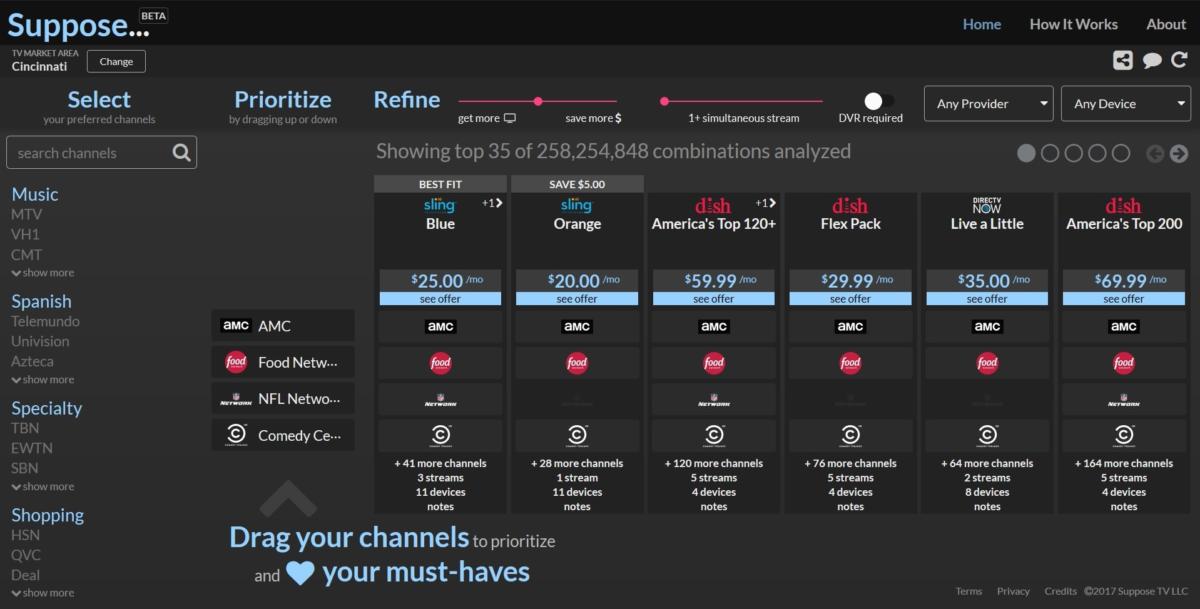 Suppose is another TV bundle comparison tool, but it stands out by providing more granular control over your preferences. You can specify which devices you want to use and how many simultaneous streams you need. You can also mark certain channels as must-haves, and filter out services that lack DVR support. When you select a specific bundle, it'll also provide some fine print, such as device limitations or contractual obligations. The search results provide a list of options, including ways to save money by sacrificing certain channels.
Unlike other tools on this list, Suppose doesn't let you search for specific TV shows, nor does it provide information on standalone streaming services like Netflix, which might have past seasons of shows you like. It also can't search for specific sports team coverage. Still, Suppose is a helpful resource for learning about more than just which channels each bundle provides.
Check out Suppose here.
Washington Post Streaming Guide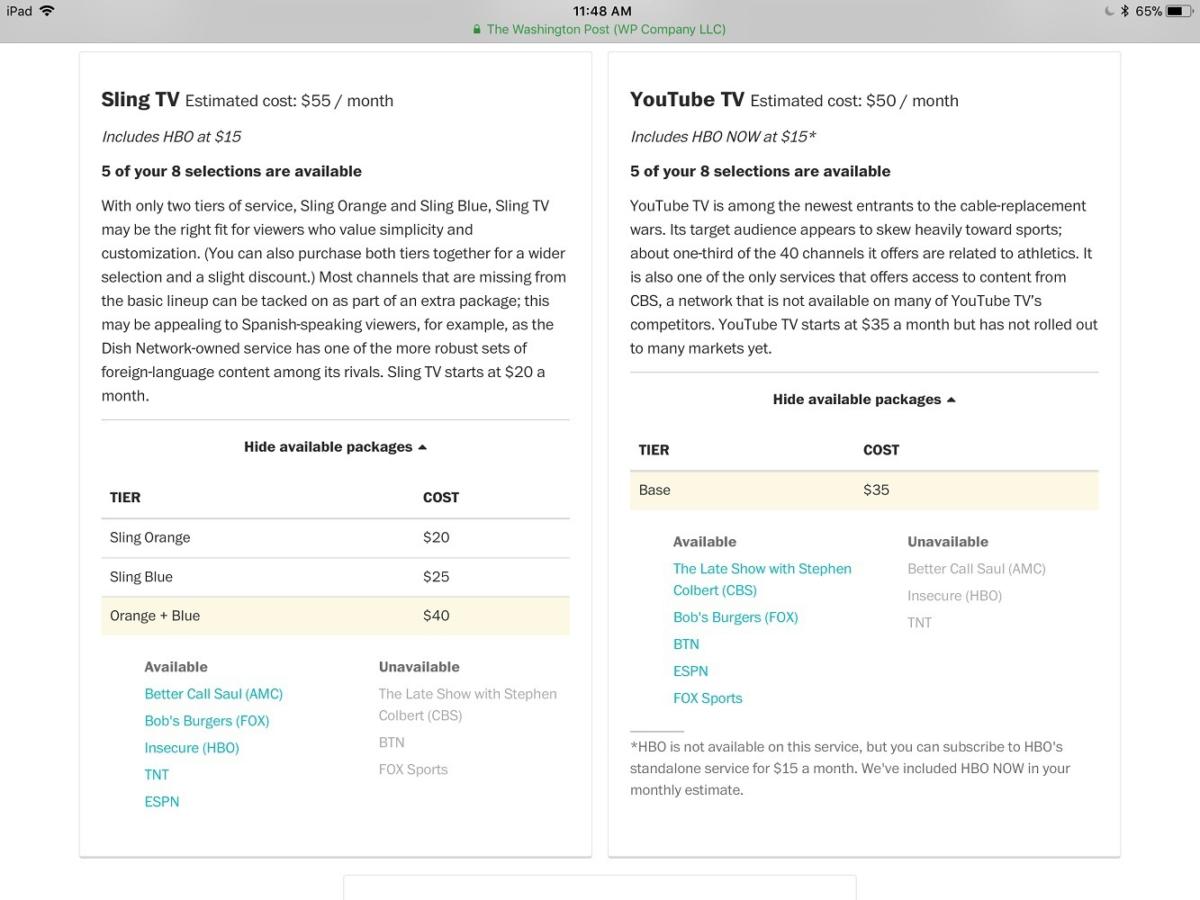 [Source"timesofindia"]