LG is not one to shy away from innovation and rightfully so, since the Korean company has been a giant in the display worlds for some time now. With the rapid evolution and growing adoption of the new HDR standard, an influx of compatible hardware was bound to follow. And what better place than CES 2017 to show off some new gear.
According to a new press release, LG is planning to focus on the monitor niche this year and release a few compelling HDR-capable displays for gamers and multimedia professional alike. First up is the LG 32UD99. That is a 32-inch, 3840 x 2160 pixel monitor with a traditional flat screen, no fancy curves or other visual bells and whistles in sight. However, it supports the HDR10 standard and delivers enhanced brightness and a wider color gamut that LG is certain every end user can appreciate at a single glance.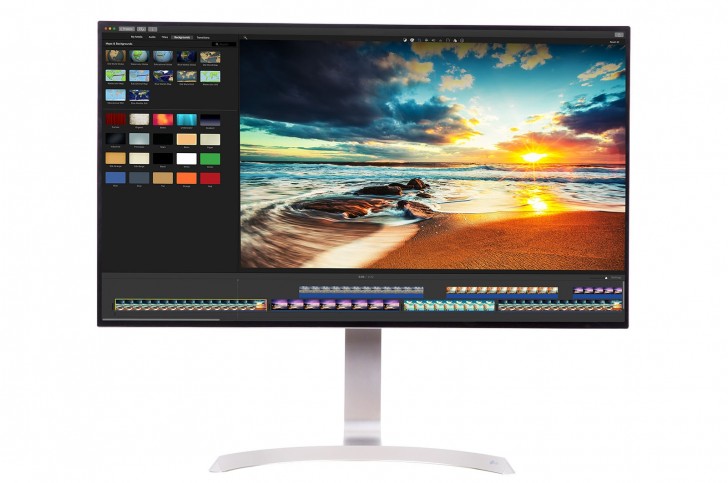 Besides exceptionally vibrant, the 32UD99 is also very color accurate. Its IPS panel covers over 95% of the DCI-P3 color space. LG has included a special True Color Pro mode that should be particularly suited for multimedia and content creators. The LG 32UD99 is also compatible with the new generation of HDR-ready gaming consoles. Its main means of communication is through a single USB Type-C port (we assume, using the Thunderbolt 3 protocol) to deliver picture, USB data and even bring back power to charge a laptop.
However, LG also understands that the gaming crows does have some special needs and preferences of its own and there is the 34UC99 to cater to those. It is a 21:9 UltraWide monitor, specifically aimed at gamers. This is manifested in things like the 1ms Motion Blur Reduction, Dynamic Action Sync and Black Stabilizer technologies. And last, but not least, there is built-in support for AMD FreeSync.
Finally, LG has a special offer for advanced multimedia consumption and multitasking. Dubbed the 34UM79M, LG claimms it is the first Chromecast-enabled multimedia monitor. Besides allowing you to quickly and sealessly stream content, there is also a multitasking feature. The monitor allows you to simultaneously multitask on a PC and mobile device, on a single screen. To make things even more flexible, there is the Dual Controller Plus feature, that can share a single set of mouse and keyboard inputs across both devices, as well as the LG Mobile+ Monitor application, which grants remote access to some of the monitor's settings.
[Source:-GSM ARENA]