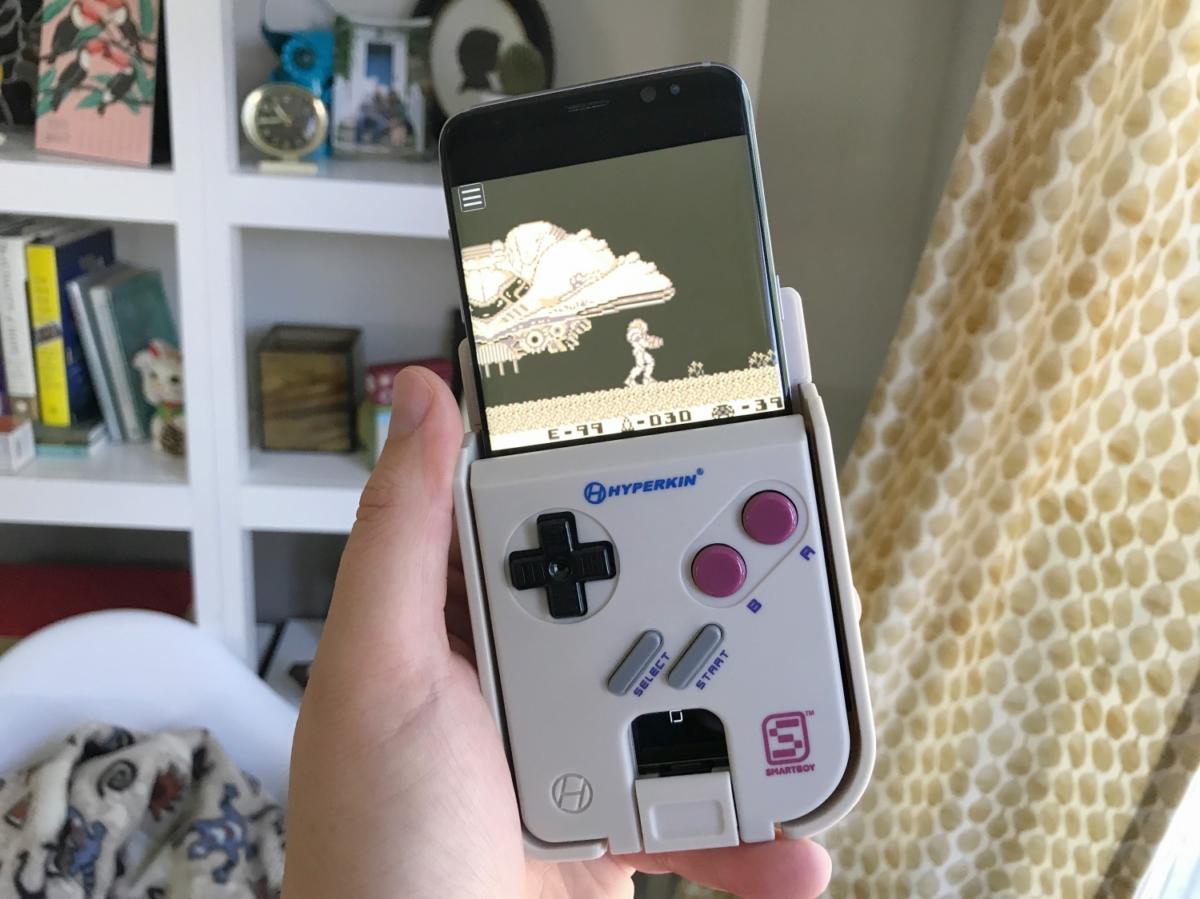 While some people still prefer the Nintendo 3DS, PlayStation Vita, or Nintendo Switch for their on-the-go gaming needs, billions of us now have a gaming device in our pockets at all times. It's called a phone. And now the Hyperkin SmartBoy lets us use our Android phones to run games from Nintendo's nearly-30-year-old Game Boy system. Sounds awesome, right?
The SmartBoy is essentially a controller shell that snaps onto the bottom of an Android phone via a USB-C connection, and it looks and feels much like Nintendo's retro handheld. And when you pop one of the ancient Game Boy cartridges into the back, you can play all your old games—through your Android phone!
It's a very cool (albeit very niche) idea, but the actual execution falls well short of expectations. From the awkward setup to laborious game play to significant compatibility issues, the SmartBoy isn't quite as intelligent as it seems.
At least the SmartBoy looks right
In terms of aesthetics, Hyperkin nailed it. The SmartBoy is thicker than the original Game Boy, but the buttons look and respond much like the real ones, and the plastic has that familiar rugged feel to it. Nostalgia will certainly drive the SmartBoy's success, so adhering to the classic look (despite being an unofficial product) helps the $50 device make a strong first impression.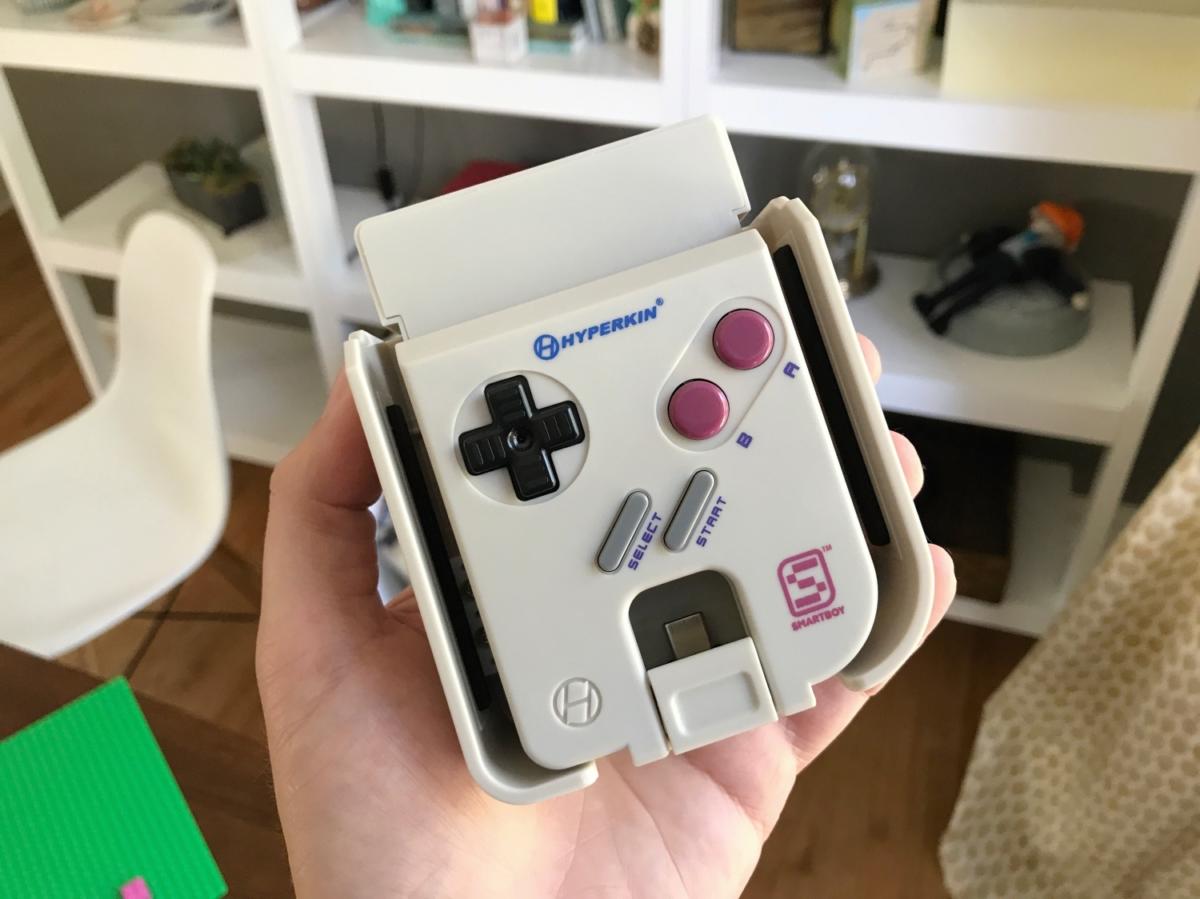 The SmartBoy is designed to adapt to most Android phones with a USB-C port at the bottom, although the Samsung Galaxy S8 is featured on the box alongside an official "Designed for Samsung" logo. The back of the SmartBoy has a little button that expands the width of the unit when pressed, letting you slide your phone in. From there, you squeeze the sides to snugly secure it.
That's the plan, at least. The Galaxy S8 does fit, but not securely: It's just a hair too narrow to sit flush against the soft pads inside, so it rattles around a little while you're playing. I also tried the larger Google Pixel XL and had more luck with that: The side cushions snugly grab tight to the phone and keep it in place while you're playing. Your experience may vary depending on hardware, but so long as your phone is marginally wider than the Galaxy S8, it should be fine.
SmartBoy is really dumb
So far, so good (for the most part), right? Yes, but once you start trying to playanything with the SmartBoy, that's when the headaches pop up.
First off, the SmartBoy app permissions pop-ups weren't visible because of the SmartBoy itself. I couldn't see the full message or what I was agreeing to (or denying) because the peripheral blocked the view. That was especially true on the taller Galaxy S8 display, but it remained a problem with the Pixel XL, as well.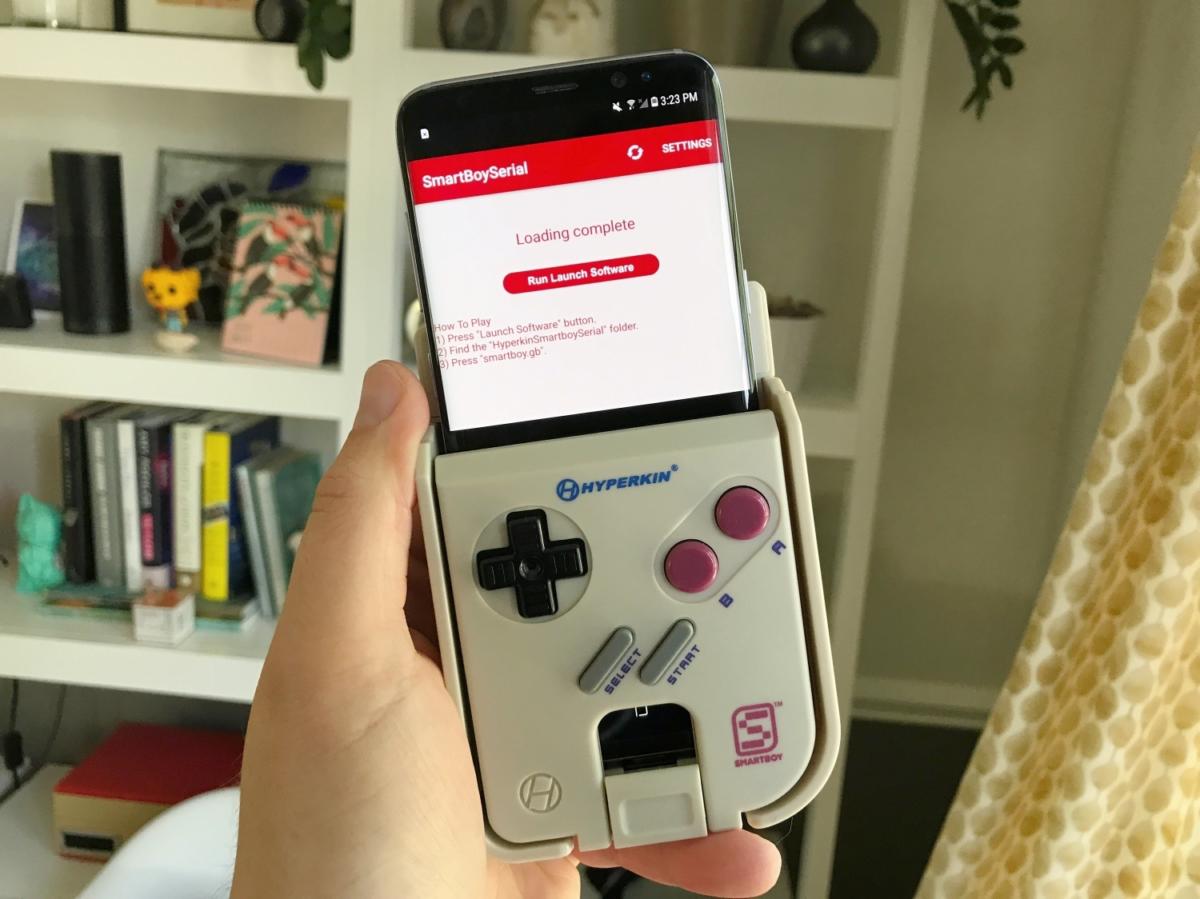 ["Source-timesofindia"]