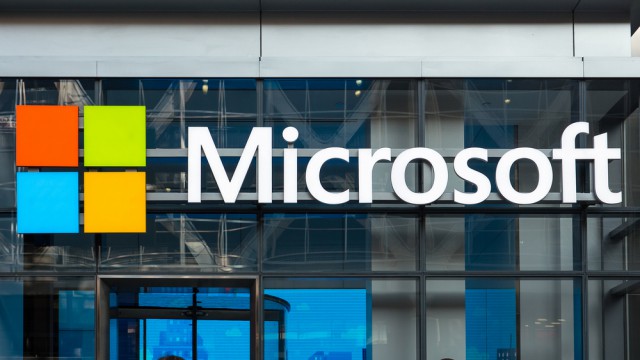 The post-Brexit fallout continues. The UK has already seen price hikes from a number of countries across a range of sectors, and the latest announcement comes from Microsoft.
The technology giant warns that starting in January 2017, prices of enterprise software and cloud services will rise for anyone paying in pounds sterling. The UK's decision to leave the EU has seen the value of the pound plummet, and Microsoft is going to increase prices by up to 22 percent to make up for this.
The biggest price increases will be for cloud services, which Microsoft says will jump by 22 percent. Prices for enterprise software are not quite so badly affected, but an increase of 13 percent will still hurt many pockets.
In a post on the Microsoft UK blog, Sergejs Cuhrajs explains:
Effective January 1, 2017, we will be increasing British pound pricing to harmonise prices for enterprise software and cloud services within the EU/EFTA region. We periodically assess the impact of local pricing of our products and services to ensure there is reasonable alignment across the region and this change is an outcome of this assessment.  These changes are similar to the recent harmonisation adjustments to pricing in Norwegian krone and Swiss franc we made in April 2016.

From January, British pound prices for on-premises enterprise software will increase by 13% to realign close to euro levels.  Most enterprise cloud prices in British pounds will increase by 22% to realign close to euro levels.  Even after this adjustment, customers across the region buying in British pound will still find our cloud offerings highly competitive. For indirect sales where Microsoft products are sold through resellers, final prices and currency of sale will continue to be determined by them. In the EU/EFTA region, partners will continue to have access to prevailing prices in euro, Norwegian krone, Swiss franc, Swedish krona, and Danish krone, along with revised prices in British pounds.
The price changes do not affect on-going contracts, and will only be applied to new customers. Microsoft stresses that there are no changes to the pricing of consumer software and cloud products.
[Source:-Beta news]