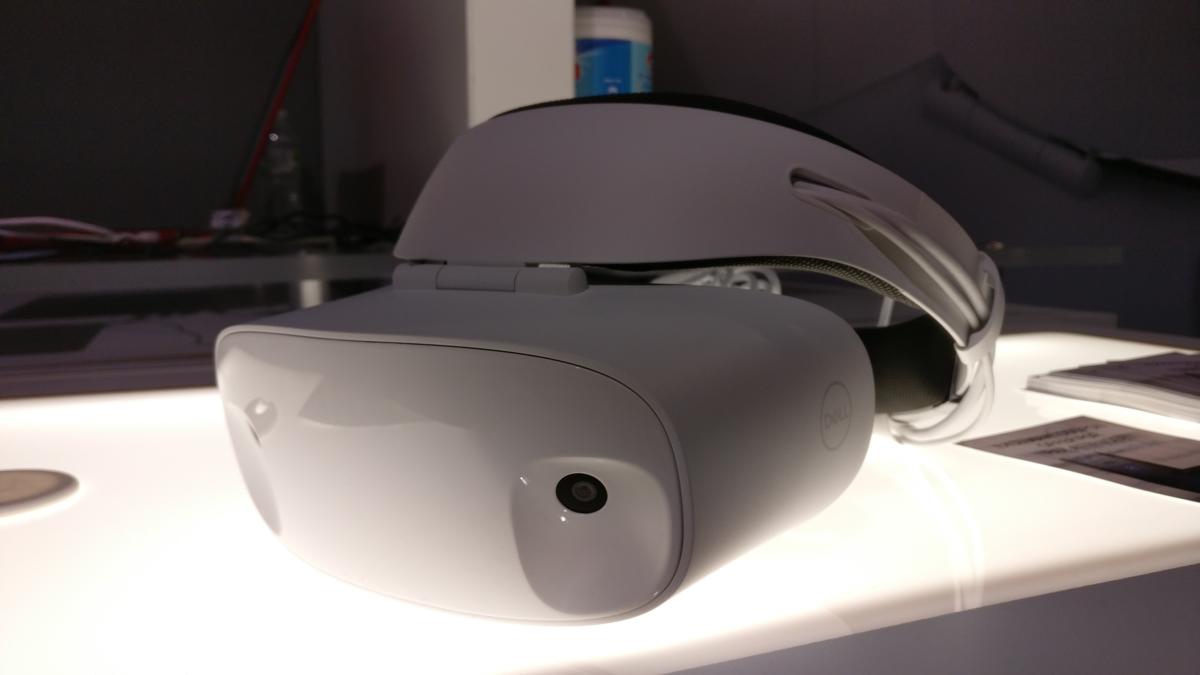 For nearly three years now, virtual reality on the PC has been a two-company game. Oculus and HTC, the Rift and the Vive. Sure, we've had others come and go—Razer's OSVR headset, for instance. But in general, it's been a two-headset market.
Next month we'll have seven.
On October 17 Microsoft will preside over the largest VR roll-out in history, overseeing the release of Windows Mixed Reality headsets from Dell, Lenovo, Asus, Acer, and HP, alongside the Windows 10 Fall Creators Update. Microsoft's goal is to bring its titular "Mixed Reality" to the masses—theoretically a spectrum of augmented and virtual reality tech, though these initial headsets are…well, just VR headsets, really.
So what's it like? I went hands-on with the Dell Visor at PAX West last weekend, giving me a chance to draw conclusions not just about Dell's product but this launch as a whole. In short: Expect confusion.
Generation 1.5
Let's talk about Dell's Visor first.
It's a sleek headset. Clad all in white, it definitely looks more "finished" than the Vive, though I still think the Rift's design has a slight edge. Dell also lifted some of the best ideas from Sony's PlayStation VR headset or Microsoft's own HoloLens, eschewing the bulky straps seen on the Rift and Vive in favor of a welding helmet-style ring. The Visor is beautifully balanced, resting effortlessly on your head and gently cinching in place.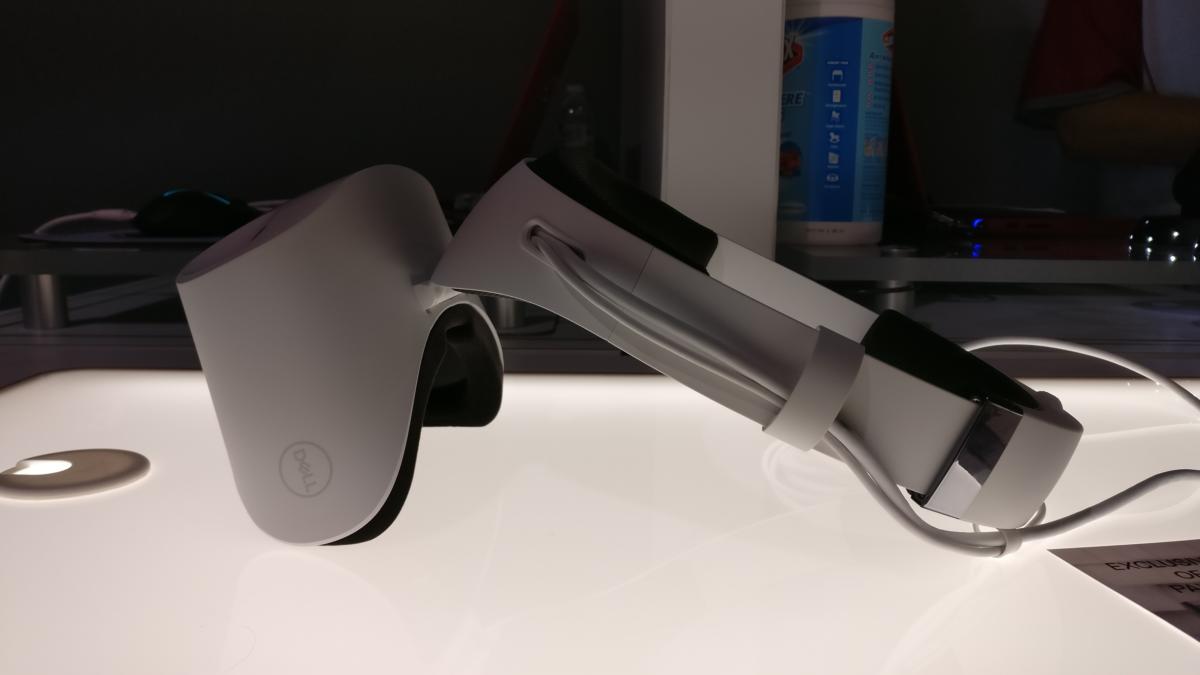 The front also flips up out of the way like a welding helmet—again, similar to PlayStation VR. It's a great feature, regardless of origin. If you want to take a drink, check your phone, use your mouse, or whatever, you simply lift the screen part of the Visor up out of the way. No need to take the whole headset off or awkwardly try to peep out the bottom edge.
The Visor's ventilation is better than it is for both the Vive and Rift. Dell's PAX demo had me playing through Superhot VR, which is a fairly active game. I was ducking, kneeling, squatting, leaning, and so on to evade enemy bullets, but the lenses never fogged up, nor was my face covered in sweat afterward. It gets hot, but air channels near the nose and in the center of the forehead help keep you slightly cooler than the competition does.
At 1440×1440 resolution per eye, the Visor has a slight edge over the Vive and Rift's 1080×1200 per eye, though in actual use the difference is harder to tell. The Visor will also run at 90Hz, same as the Rift and Vive, though I've heard other Windows MR headsets will target 60 frames per second instead. What that experience will be like and how Microsoft will surface that information to potential buyers, I have no idea.
So far so good, though, right?
["Source-indianexpress"]