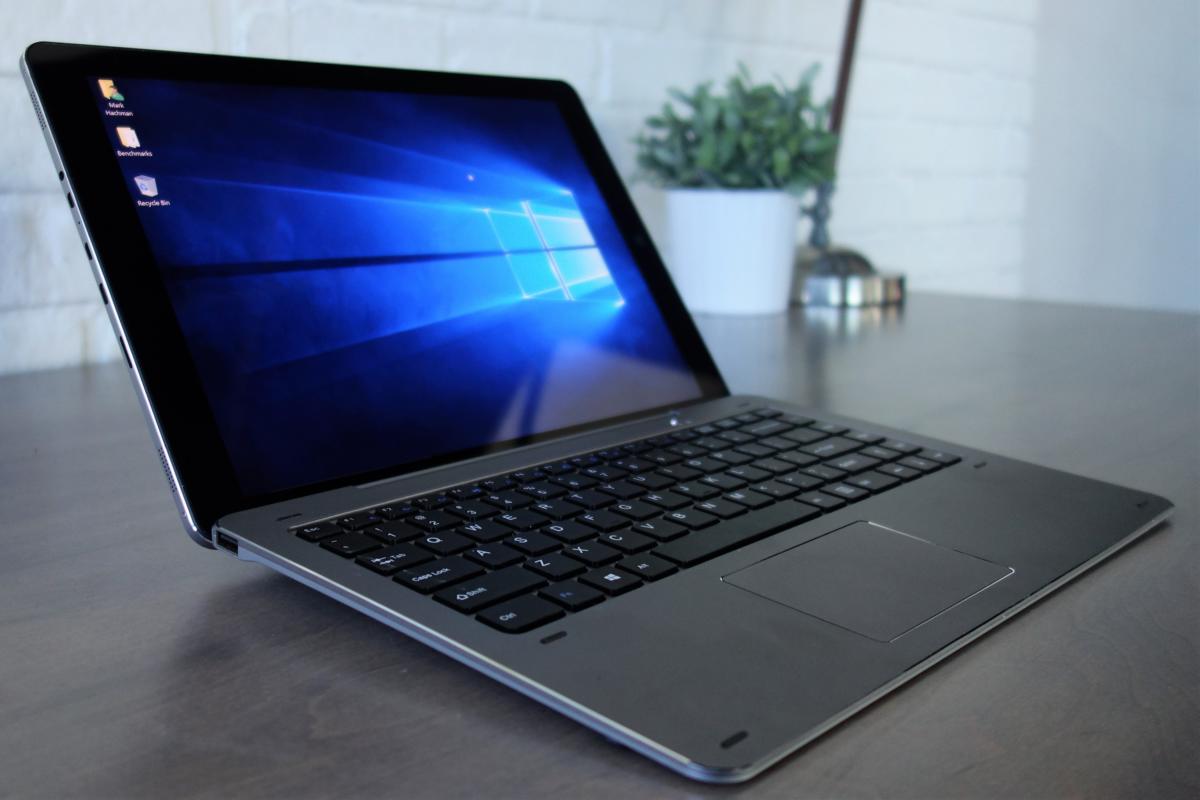 The Chuwi Hi13 2-in-1 tablet aspires to be a poor man's Surface Book, with a price tag a mere fraction of Microsoft's own. But as our Hi13 review demonstrates, it falls short in terms of performance, battery life, and even construction.
It must be said that the Hi13 performs basic computing tasks adequately: office work, web browsing, 4K video playback, and even (very) light gaming. For $400 (plus an additional $65 for the almost-obligatory keyboard base, and $35 for an optional stylus) Chuwi tries to deliver a ruggedized version of the Surface Book—there's even a virtually identical 3,000×2,000 display. Our opinion, though, is that Chuwi would have been better off spending a tad less on the display and investing more heavily elsewhere.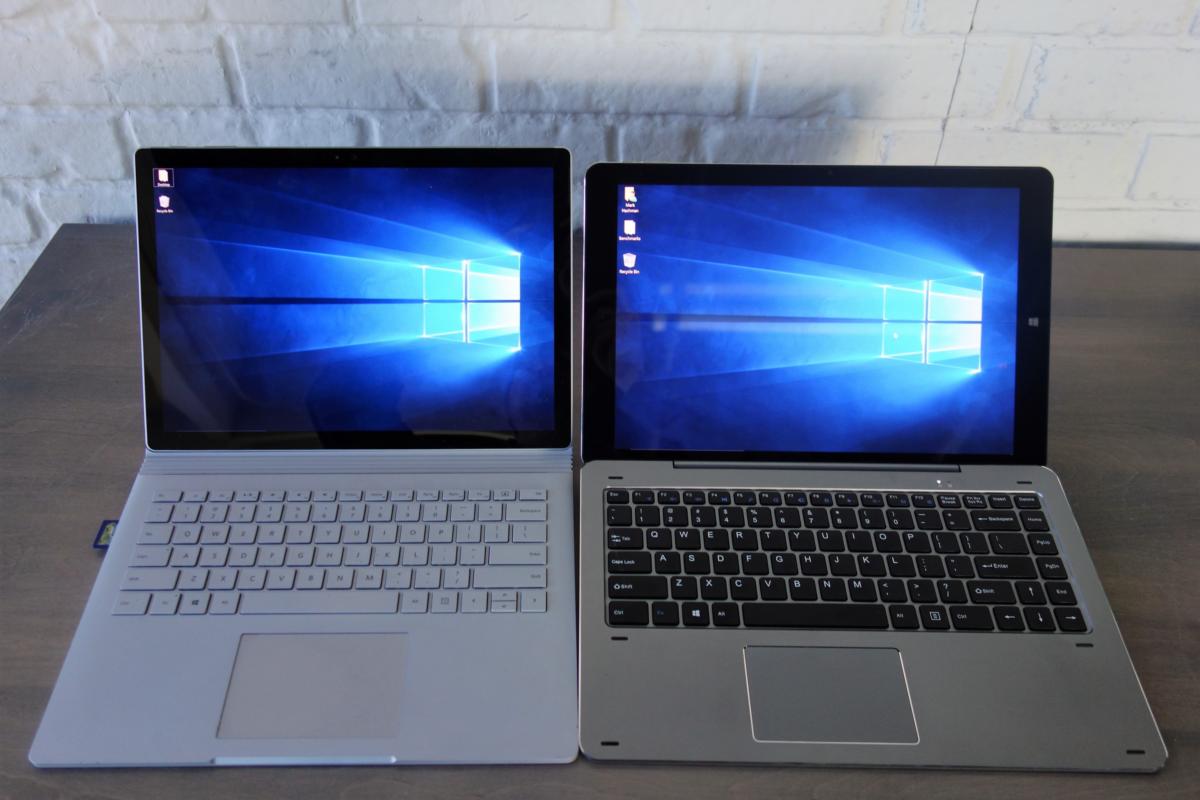 TABLE OF CONTENTS
The Hi13: A knockoff Surface Book
Awkward under your hands and on your lap
Performance: near the bottom
Conclusion: give the Hi13 a pass
The Hi13: A knockoff Surface Book
Chuwi told us its Hi13 was its version of the Surface Book , Microsoft's 2-in-1 laptop whose price tag can reach north of $2,000. It's an enticing proposition—if there's any product crying out for a lower-price option, it's the Book.
While most 2-in-1s opt for some variation of Intel's Core chips, Chuwi has tended to favor Intel's low-cost, low-performance Atom processors. In this case, the Hi13 uses the 1.1GHz quad-core Celeron ("Apollo Lake") N3450 that Intel launched in 2016.
Buying an Atom device has usually boiled down to a simple question: Is the processor capable of handling the tasks that you need it to do? In the Hi13's case, the answer is Yes, though it's not especially pleasant.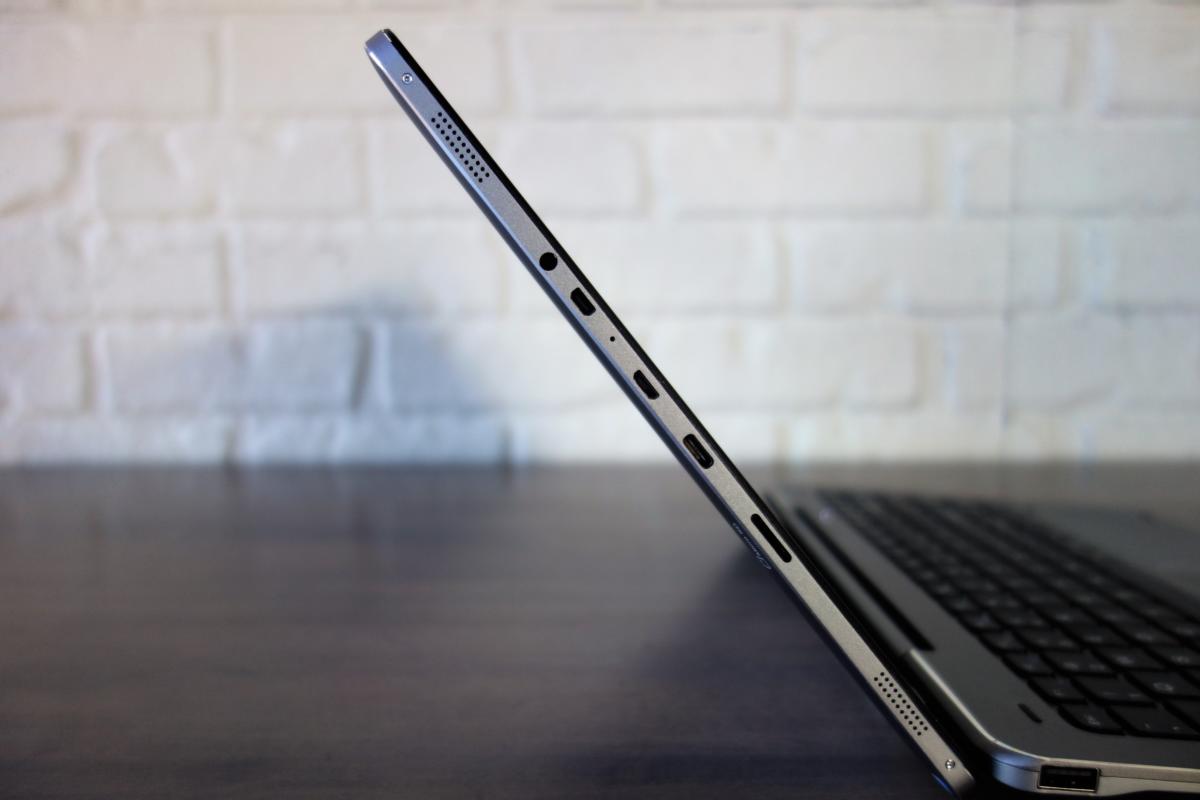 In part, that's because Chuwi felt obligated to keep up with premium devices like the Surface Book. The Surface Book uses a 3,000×2,000, 13.5-inch, IPS 10-point touch display—but includes Core i5 and Core i7 chips to drive it. Chuwi's Hi13 product page  touts its screen as an "original Surface Book screen, but beyond that, the product skimps: There's just 4GB of memory behind its low-end Atom processor, and 64GB of SSD storage. Chuwi claims that the associated HD Graphics 500 integrated GPU is enough to play some games like League of Legends (more on that later), though that's about as far as gaming goes on the Hi13.
The Hi13 uses a standard power brick to charge the tablet. Our unit was shipped with a plug designed for the Chinese market, requiring a socket adapter.
All told, the Chuwi Hi13 isn't hurting for connectivity options. The Hi13 is one of the few tablets we've seen that uses USB-C charging but also includes a micro-USB port—not for charging, but for connecting mobile devices with a USB On-the-Go cable that ships with the tablet. There's also a standard micro-HDMI slot for an external monitor, plus a headphone jack and a microSD card slot. On either side of the keyboard sits a single USB 3.0 Type C connector. Inside the tablet sits 802.11ac and Bluetooth 4.0 for connectivity.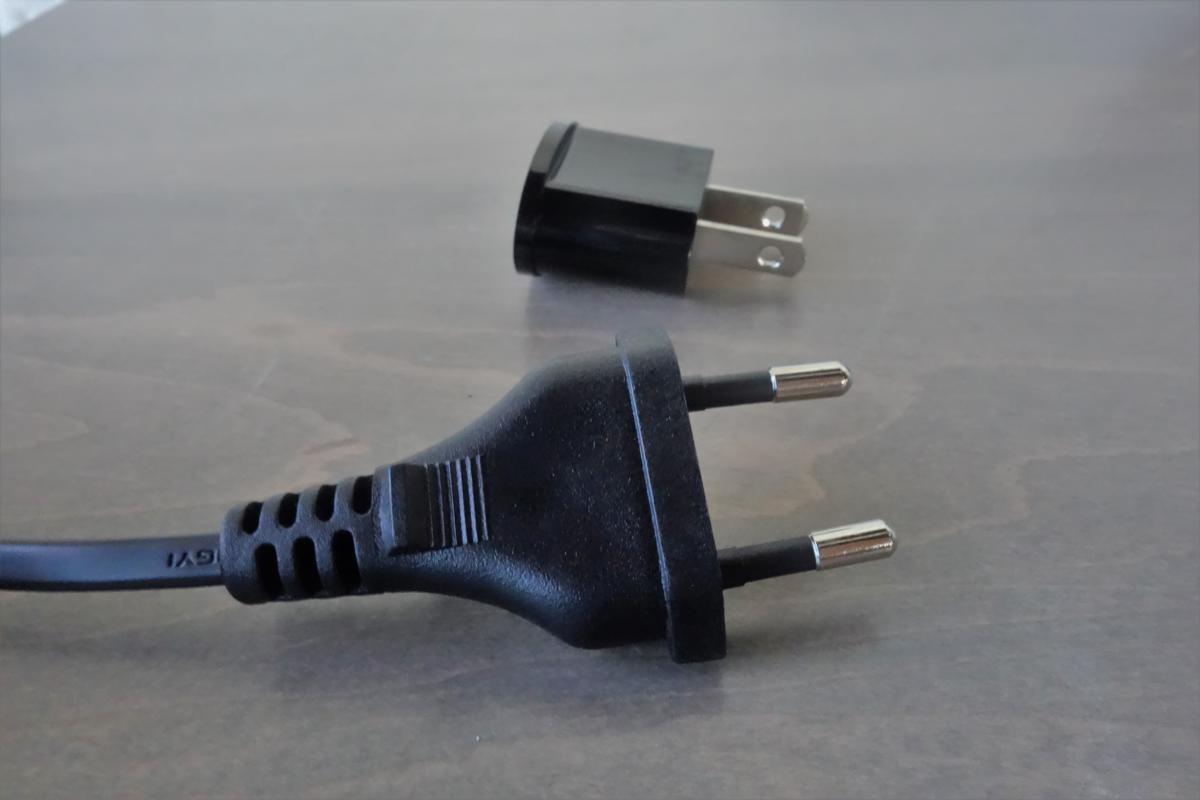 Chuwi fell short on mulrimedia. It arguably shouldn't have bothered with the 5MP rear camera and 2MP front camera, which provide just the bare minimum for picture-taking and video chat. As for the speakers, even for a portable computer they are noticeably underpowered, with scant volume.
By comparing itself to devices like the Surface Book, Chuwi can also partially defend itself as a notebook-like 2-in-1 tablet. On smaller devices like last year's 10.1-inch Chuwi HiBook, the all-metal, unibody construction added structural rigidity. On the Hi13, it feels like hauling around a Volvo. At 4.32 pounds, it's about three-quarters of a pound heavier than the original Surface Book, and almost double the weight of other 2-in-1 tablets. (It measures 13.1 x 8.74 x 0.36 inches). If you like to watch movies in tent mode, where the tablet and keyboard sit perched like a teepee on a desk or coffee, you should be just fine with the Hi13. Personally, though, I never looked forward to shouldering the Hi13 on my backpack or putting it on my lap.
Awkward under your hands and on your lap
"Lapability" is a mixed bag with the Hi13. Most 2-in-1 tablets have settled upon a pair of magnetic hinges that run the length of the tablet, usually securing them to the keyboard. Microsoft's Surface Book uses a pair of clamps that extend out from the keyboard base, grabbing the tablet securely and disconnecting after a user presses a special key. Chuwi has adopted its own approach, connecting the keyboard and base using two pegs. As it did with the Chuwi HiBook, it all feels extremely sturdy, and you don't need a special key to separate the pieces.
[Source"timesofindia"]