One of California's strongest storms in years – dubbed a "bombogenesis" or "weather bomb" – has hit the state, killing two, and bringing torrential rain and flash floods.
Hundreds of homes have been evacuated amid fears of mud slides near Los Angeles.
More than 250 flights have been disrupted at Los Angeles International Airport, and major roads have closed.
The weather has also brought car-swallowing sinkholes and power cuts.
The rainstorms spread from the south of the state, around Los Angeles, up to San Francisco.
One man was killed after a tree fell and pulled a power line on to his car in the Sherman Oaks area of Los Angeles.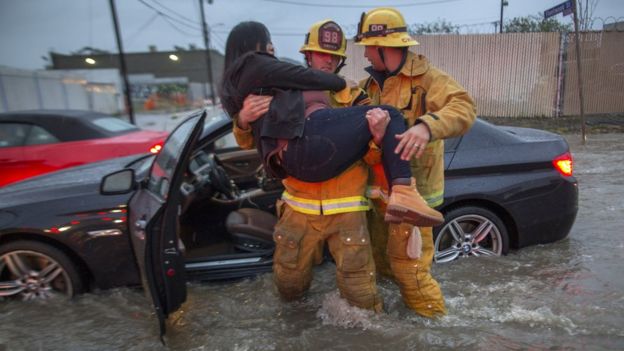 A second person died in a vehicle when it was submerged by a flash flood in the town of Victorville.
Another motorist at the same junction was saved after climbing on to the roof of his car.
Ryan Maue, a meteorologist for WeatherBell Analytics, told the Los Angeles Times that 10 trillion gallons of rain would fall on California in the next week, enough to power Niagara Falls for 154 days.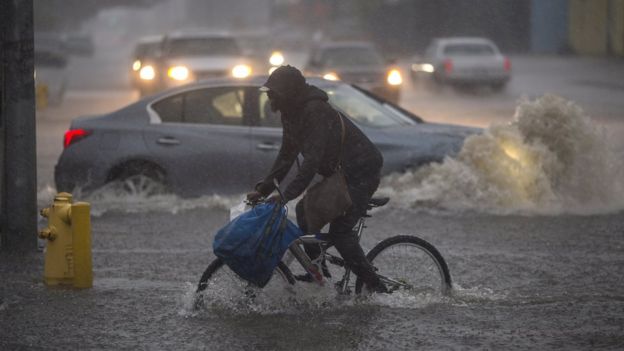 [Source:-BBC]